– scroll on image to view entire webpage –
Helping Hugs Inc for Haiti
Area of Focus: Charity focusing on the country of Haiti
Notable Integrations
:
eCommerce, Event ticketing and Online Auction
Description: Our mission is to help distressed communities in need of material, education, or medical supplies. Our goal is to promote healthcare, education, small business development and spiritual support. At the present time, we are concentrating our efforts in the city of Côtes-de-Fer, Haiti and surrounding mountain villages as a result of the devastating earthquake which occurred in 2010 and hurricane Matthew in 2016.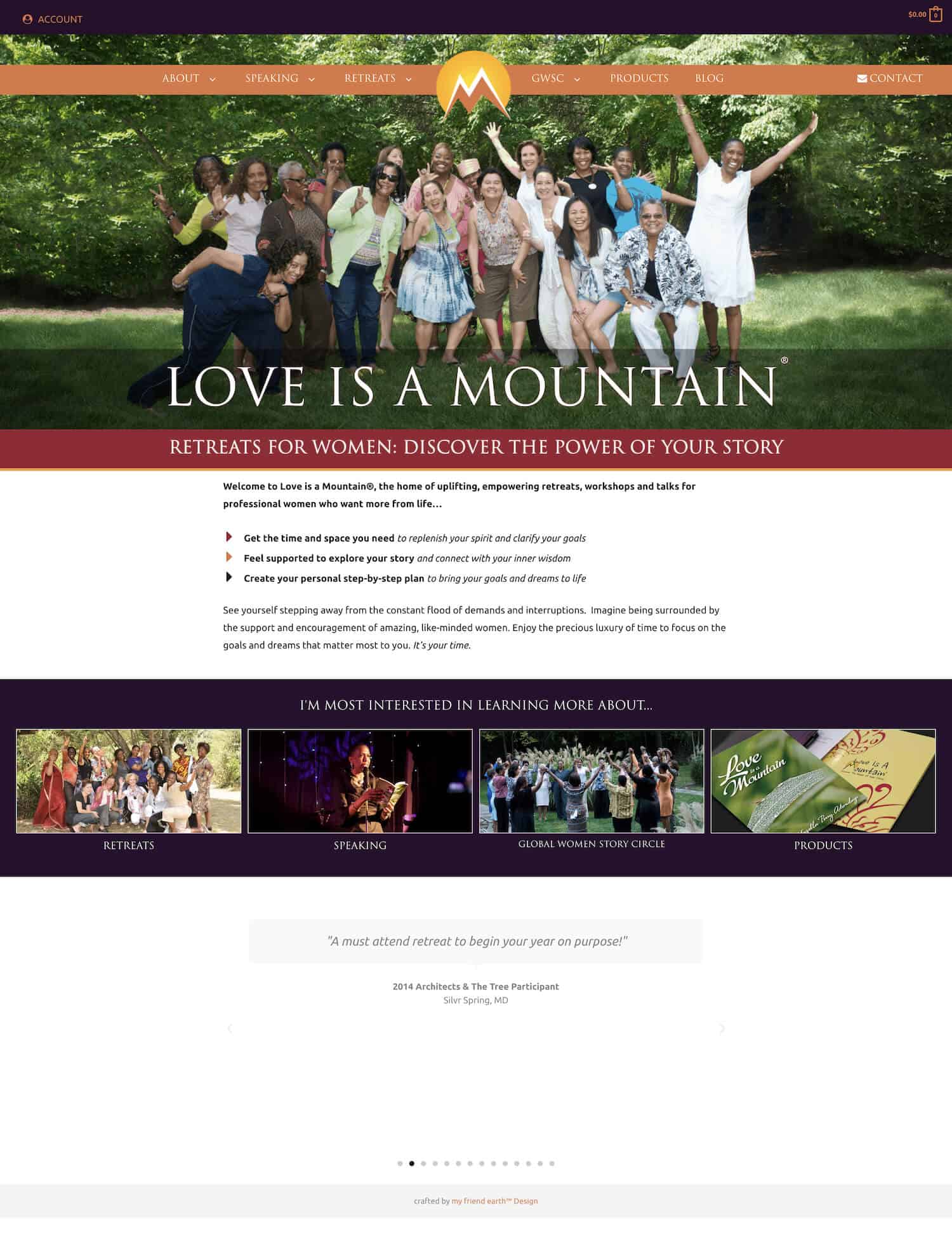 – scroll on image to view entire webpage –
Area of Focus: Retreats for Women
Notable Integrations
:
Social Community, eCommerce, LMS and Blog
Description
: Welcome to Love is a Mountain®, the home of uplifting, empowering retreats, workshops and talks for professional women who want more from life…
Get the time and space you need to replenish your spirit and clarify your goals
Feel supported to explore your story and connect with your inner wisdom
Create your personal step-by-step plan to bring your goals and dreams to life

– scroll on image to view entire webpage –
Area of Focus: Wealth Literacy
Notable Integrations
:
Announcements, Event Calendar, Blog
Description: We are a 501(c)3 non-profit organization serving youth and young adults in the United States and globally. We exist with the goal of being a catalyst for the development and growth of youth and young adults. Through innovative and relevant programs, we strive to build and facilitate the development of life skills and life-enhancing experiences. At the core of Rising Sun Programs®, there is the belief that the ultimate success of our future is predicated on the decision-making abilities and the sense of purpose and agency that we transmit to the next generation of leaders.