Sale!
Integrated Project Management
/ month
ClientPortal – Project management for your WordPress website "Client Portal integrates with WordPress to help you manage your projects… without the bulky project management software. Client Portal is a super simple, lightweight WordPress plugin that you can use on your website today to allow you or your clients/staff to keep track of the project and gives access to all files at any time. No more "Can you send me our logo? I've lost it again!" requests. – Make it easy for both you and your client/staff to keep up to date with the project and find everything they need in a flash."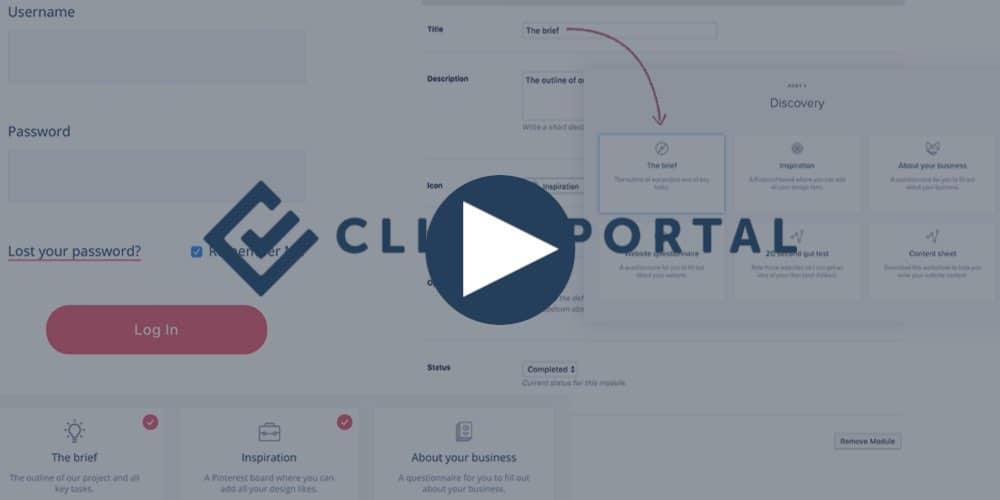 What does the Project Management workflow look like?
A project is composed of phases, modules, and content (i.e. downloads, videos, content pages)
Create a new portal for your client(s)/staff – Simply fill in the details for the project: the deliverables, estimated completion date and so on. Then and add any materials you already have available for them.
Give your clients/staff access – The portal will be there for them to keep referring back to throughout the project.

Individual Client/Staff – Secure Access via a dedicated login area
Group – Secure access via a password protected page
Make it Public – Make your project open to everyone

Update as you go – You can set your modules up and mark them as in progress, completed or inactive and as you complete more project deliverables, simply link them up to the portal for your client to view.
Only logged in customers who have purchased this product may leave a review.